Services & Techniques
At Nob Hill Family Chiropractic, we take great pride in providing the finest chiropractic wellness care to our patients. Below is a sampling of the different chiropractic services we offer in our Plantation office.
Regenerative Medicine
Check out our Tri-County Regenerative Medicine website for more information: https://www.tricountyregen.com/
---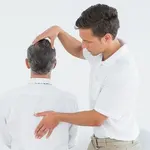 We provide spinal corrections utilizing gentle chiropractic techniques. Never in the history of chiropractic have we been able to provide the level of help and expertise that now exists. These newer correction methods are even safer, more comfortable and more effective than ever before. As a Doctor of Chiropractic, Michael Cohen has years of training and experience in spinal adjustment.

---
We teach our patients special "blueprint" exercises to help strengthen and correct their own unique problem. These exercises can be performed in the comfort of your own home and can improve the effectiveness of your spinal correction. In addition to skeletal misalignment, muscles and connective tissues can be out of place or strained by improper alignment and use. Specific exercises and stretches can help your body stay in balance and in health.
---
We often find it helpful to "coach" our patients on certain activities they should avoid or do differently so that they don't aggravate their particular health challenge. We also provide specific recommendations on nutritional supplements and healthy food choices to enhance our patient ́s return to optimal health. Our goal is to help every patient achieve a fulfilling and happy lifestyle. Michael Cohen can provide a structured lifestyle and/or nutritional program based on your individual needs. We recognize that each patient is a whole person, and helping them reach true health and wellness is a collaborative effort between our professionals and our patients.

---
Whole Body Vibration

-

Whole body vibration tones the muscle, improves bone mass, detoxify's the lymphatic system, breaks up lactic acid to prevent muscle soreness, it lowers inflammation, increases flexibility, and breaks apart scar tissue and fused bone fragments.
---
Cold and Class IV Laser Therapy -
We utilize cold laser therapy to help aid in tissue repair and relief from pain and inflammation. Cold laser therapy uses low wavelengths of light targeted towards your body's tissue to alleviate pain caused by injury or aging and accelerate the healing process. Class IV laser therapy offers the fastest pain relief and decreases inflammation. Our Class IV laser is FDA-approved. Its high power density improves circulation and energizes the cells for better healing and relief from pain. Class IV laser also, rehabilitates the muscles and tissues.
---
Kinesiology Taping: Rock Tape -
When someone is injured, fatigued, sick, or inflamed, the symphony of muscle action that normally takes place with great accuracy often falls out of tune. This can happen all over the body. For instance, research has shown that people who sprain their ankle tend to have altered activity of their hip muscle as a result. RockTape helps bring dormant muscle back to life and help calm down the overactive muscles. It helps your body coordinate movement as if it weren't hurt, hence allowing it to heal properly. At Nob Hill Family Chiropractic we use this technique to help build strength and prevent muscle weakness in patients with muscle injuries.

---
Therapeutic Exercises -
We offer therapeutic exercises that include cervical traction; helps treat neck pain and cervical radiculopathy by gently stretching the neck and separating the disc and joint surfaces in the cervical spine, pettibon wobble chair; relieves back pain with 360o rotation to increase flexibility, mobility, and rehydrate spinal discs, and pettibon weights; proves to properly correct the spine and posture.
---
Spinal Decompression -

At Nob Hill Family Chiropractic we use non surgical spinal decompression to help treat back or neck pain, sciatica, bulging or herniated discs, worn spinal joints, and injured or diseased spinal nerve roots. Spinal decompression gently stretches the spine to change the force and position of the spine. By making this change, pressure is removed from the spinal discs and bulging or herniated discs may retract.
---
Rapid Release -
Rapid Release is a therapy we offer to relieve muscle tightness. It relaxes the muscles and prevents soreness. Rapid Release combines a short stroke with high frequency, delivering quick, and effective relief for minor aches and pains. It is a non-invasive therapy that is comfortable to receive.
---
Hypervolt -
At Nob Hill Family Chiropractic we use the hypervolt which improves range of motion, promotes circulation, helps relieve muscle soreness and stiffness, and accelerates warmup and recovery.
---
Trigger Point Therapy -
The use of massage for trigger point therapy on a regular basis can help naturally manage pain and stress from chronic injuries. Pressure is applied to a trigger point long enough to release and relax the muscle. This increases blood flow to the muscle to allow normalization and bring it back to a health state.
---
Digital X-rays -
We offer our own, in house digital x-rays. Once your x-rays are taken the doctor will review/analyze them and get you scheduled for a report of findings.
---
Full Spine Thermal Scans -
Full Spine Thermal Scans are performed in our office. Paraspinal infrared imaging is an extremely sensitive and accepted method of analysis for the presence of abnormal autonomic neurophysiology. The data presented in the thermal scan is compared to literature based normative values to determine the extent of neuropathophysiology. Paraspinal scan is performed on the cervical, thoracic, and lumbar regions of the spine.